Saturday, September 19, 2015
Thursday, September 17, 2015
I made this one for myself -- I loooove the t-shirt with the Eiffel Tower and the rose -- but it was a bit too short, so my new colleague adopted it. She wears it well!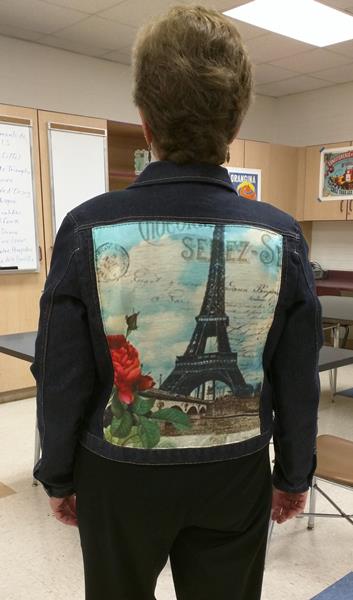 Thursday, July 16, 2015
I made this custom jaquito for a friend to give to her husband for Father's Day.
He'll wear it on his motorcycle, and I thought the dragon had a motorcycle shape to it.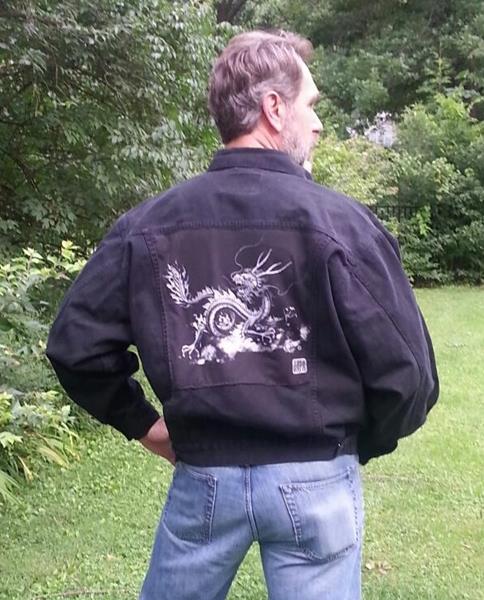 I love the extra-large dragon patch.