Friday, June 20, 2014
Posted by

Anonymous
at 1:17 PM
No comments:

Sunday, June 15, 2014
Here is the second batch of jaquitos making their way to the Colorful Cupboard tomorrow!
All size Large except "Merlot." "Whiskey Saloon" is a men's jacket.
Posted by

Anonymous
at 7:20 PM
No comments:

Labels: cafe, chocolate, coffee, custom, Eiffel Tower, Father's Day, France, francophile, francophone, hand sewn, jacket, jaquito, jean jacket, Paris, unique, vintage, whiskey, whisky
Friday, June 13, 2014
I made a custom jaquito for the hubs. He had a truly vintage Buckaroo Banzai t-shirt, some 30 years old, that he was no longer wearing, for fear of it deteriorating even further. So I sewed it onto a jaquito. He also ordered a special BB patch that I sewed on the pocket. Now he can wear it again, but wash it much less frequently.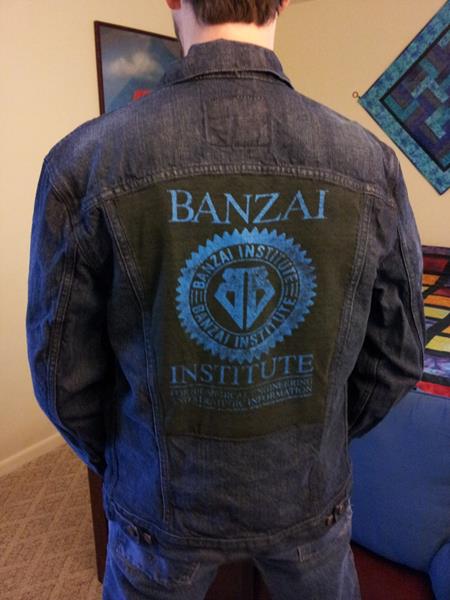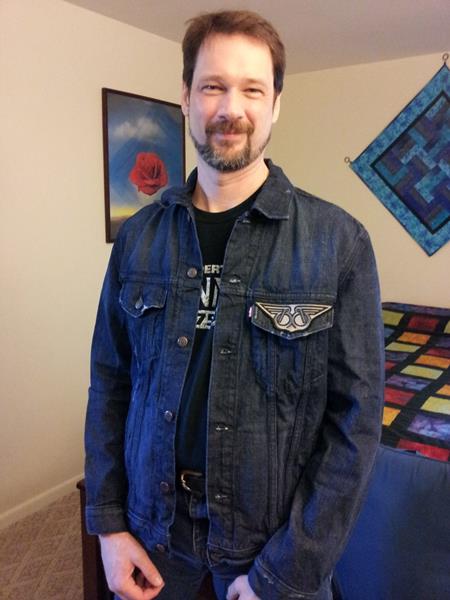 Posted by

Anonymous
at 3:16 PM
No comments: